Falling snow might be pretty, but you might also wonder how your deck is doing under snowdrifts for months on end Before you feverishly begin shoveling the collecting flakes off, there are some dos and don'ts of removing snow from your deck that you should know
Learn more about properly
...
The design of a deck doesn't only consider the style and material It also considers how much weight you'll need the deck to hold to accommodate not only people, but furniture and other factors that have substantial weight, like fireplaces or hot tubs
Ideally, you'll want to have those factors
...
Pergolas are a great addition to your backyard for relaxing and entertaining, and when winter arrives, there are some steps you can take to both protect it and enjoy it while snow is falling One of the best ways to protect your pergola in the winter is to add
...
Outdoor fireplaces are great additions to any backyard, helping you make the most of summer nights and winter nights Alongside the right seating and snacks, these tips for using your outdoor fireplace in the winter will help you enjoy the long nights over the next few months
Use a Lid ...
Colorado weather swings wildly from scorching temperatures in the summer to massive snowfalls in the winter With such extremes either way, decks in mountain homes need to stand up to elements that can affect both its appearance and longevity
For homeowners wanting to make the most of their outdoor space,
...
Your patio roof has the potential to be an architectural statement and that depends on the type of patio roof you have installed But what are the different patio roof materials? You have a few choices from lattice to wooden and all have their pros and cons
Learn more about
...
If you're looking for a shade solution for your outdoor space, you might be stuck between two different choices: patio or pergola roof covers They might seem to have the same advantages, but there are a few key differences
How do you choose between patio versus pergola roof covers? Which
...
A new patio space will not only upgrade your backyard area, but it may also provide additional space for entertainment and relaxation However, many factors may affect the result of your patio You must consider the following when installing a patio in your backyard
Materials
The material you choose will depend
...
The beauty of the changing leaves is one of the best parts of fall—but they're not so great when they pile on your deck Even though it can be a pain to sweep leaves off your deck as winter approaches, doing so can prevent your deck from being damaged
...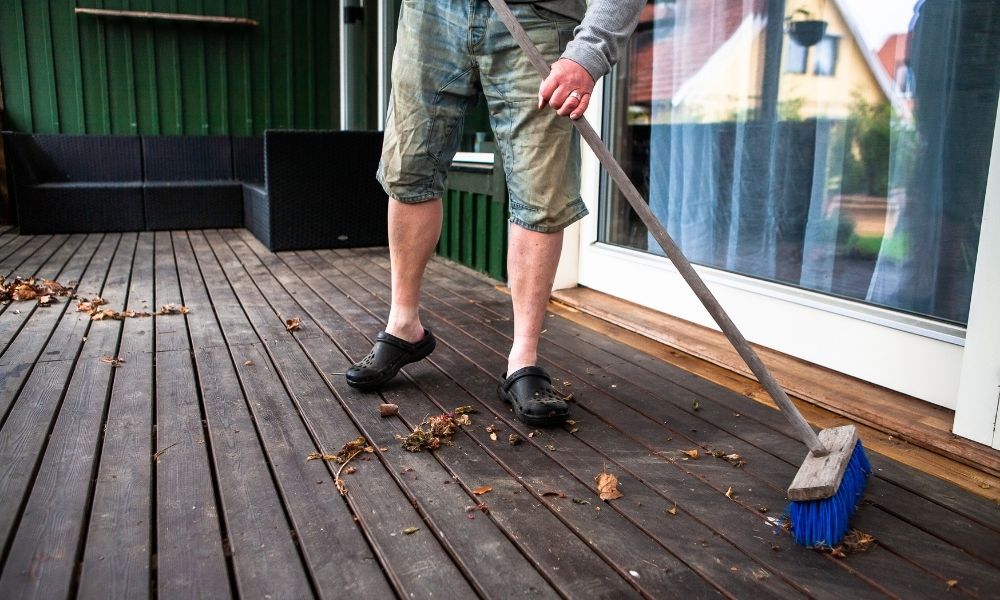 Labor Day marks the end of summer, and unfortunately, the beginning of the end for deck season Preparing your deck for the sleet and snow of winter involves more than bringing your chairs inside There is some essential fall deck maintenance to do before it snows, like cleaning, repairing,
...