The beauty of the changing leaves is one of the best parts of fall—but they're not so great when they pile on your deck Even though it can be a pain to sweep leaves off your deck as winter approaches, doing so can prevent your deck from being damaged
...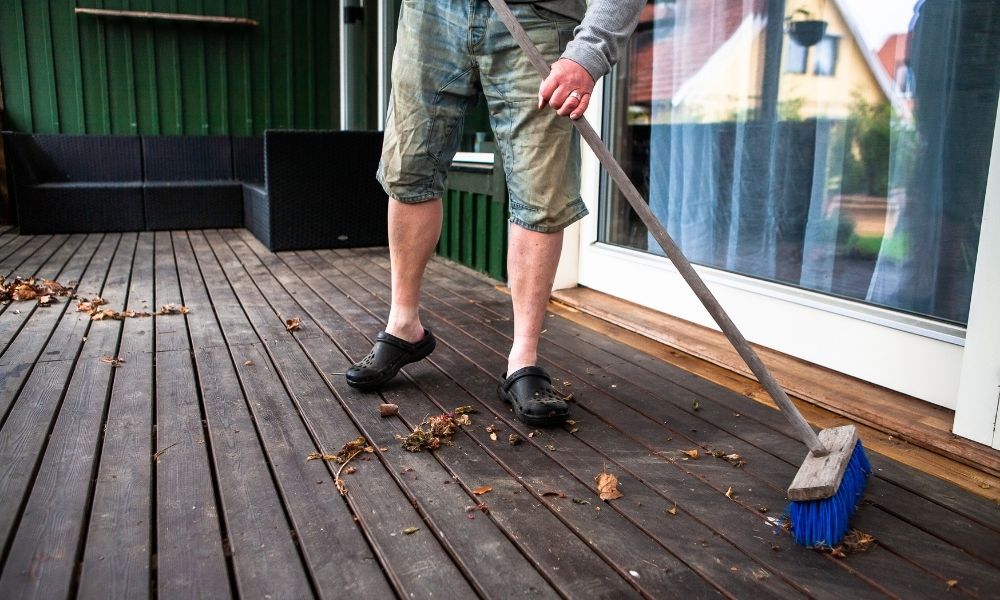 Labor Day marks the end of summer, and unfortunately, the beginning of the end for deck season Preparing your deck for the sleet and snow of winter involves more than bringing your chairs inside There is some essential fall deck maintenance to do before it snows, like cleaning, repairing,
...
Adding a deck to your home is a worthy investment! Not only will you add resale value to your home, but you'll also increase your living space Doing this will give you room to entertain others and relax during warmer months
Many people think they can build a backyard deck
...
An outdoor fireplace is an excellent addition to any backyard You can expand your living space during cooler months But still, even during the summer, you can make parties more manageable and entertaining with the ability to grill food, roast marshmallows, and provide lighting
Here are some outdoor fireplace safety
...
A patio is an ideal place for gathering with friends and family by itself But having a roof to shield the sun and protect from rain can make BBQs and parties even better A patio cover doesn't have to cover the entire patio, either; even a partial roof cover
...
Everyone wants to have a killer backyard With some upgrades now and then, it is possible to create an oasis a few steps from your doorway—and it might not take as much work as you think Working with what you already have and making additions is a great place
...
There are some telltale signs that it's time for a new deck After years of exposure to the elements, your deck could show signs of damage But you also don't have to wait until your deck has lots of wear and tear to replace it Alternatively, you may want
...
Installing an outdoor fireplace in your backyard offers entertainment year-round! When you're considering expanding your home's square footage into the great outdoors, there are a few factors to consider Here's what to look for in an outdoor fireplace!
Yard Space
When you're thinking about whether you want to enjoy a fireplace
...
A covered patio can enhance your enjoyment of warmer months immensely Not only do they protect you from the sun and unexpected weather, but they can also increase the value of your home Check out the major benefits of installing patio covers
Guards Against Bad Weather
A surprise rainstorm can ruin
...
When you're renovating your home, you can often forget about the opportunities in the backyard Even though we might spend most of our time enjoying our yards, other concerns like updating the kitchen and bathrooms are the priority during home upgrades However, adding features to your backyard can up
...